We are passionate about building tennis for the future.
We have a tried and tested methodology which coaches can follow and clubs
can implement in order to grow their programme and also retain their young players.
SYSTEM-9 teaches you what to teach and when to teach.
We run certification courses for individual coaches, clubs and for federations. More details coming soon!
COURSES
We run a number of different courses around the UK and Europe educating coaches on how to be the very best mini tennis coach.
Andy Dowsett can use his expertise to advise you on your coaching program. Contact us for more details.
"Excellent value! You get information, exercises, games, book, memory cards, lesson plans, certification…. I've paid more for courses with less information and structure."
"I really liked the format for each stage with a classroom, supporting on court video & pdf information.
It creates a nice balance for learning."
"I honestly don't think another online course gives as much information, detail and resources as you have provided.
Seriously, seriously impressed!"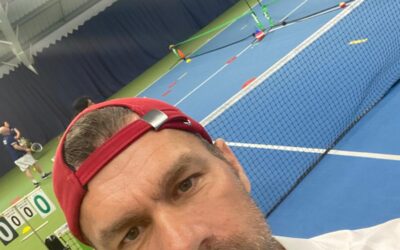 A well-structured program can attract members, improve player skills, and create a sense of community. Here's my step-by-step guide to help you set up a successful tennis club program:
read more