We are passionate about building tennis for the future.
We have a tried and tested methodology which coaches can follow and clubs
can implement in order to grow their programme and also retain their young players.
SYSTEM-9 teaches you what to teach and when to teach.
We run certification courses for individual coaches, clubs and for federations. More details coming soon!
COURSES
We run a number of different courses around the UK and Europe educating coaches on how to be the very best mini tennis coach.
Andy Dowsett can use his expertise to advise you on your coaching program. Contact us for more details.
"I can honestly say the last few months have been some of the most rewarding of my coaching career using data and information from Craig O'Shannessy."
"From my experience as a tennis parent there is a huge need for this kind of information. As a parent I didn't always know where to get the answers. I'm looking forward to seeing what you have to offer!"
"I'm new to the tennis world and have no idea what to do! I'm really glad to see there is somewhere I can go to get advice and training in how to support my son."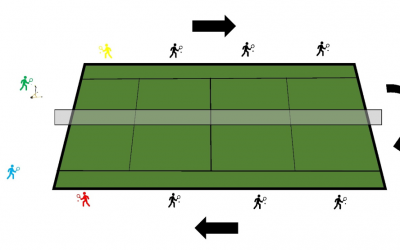 In this article we give you a glimpse of the SYSTEM-9 lesson plan which I use and which will help you to create great lessons, but also great players!
read more