We have a tried and tested methodology which coaches can follow and clubs can implement in order to grow their programme and retain their players.
Our mission is to grow the game of tennis from the ground up by influencing clubs, coaches and federations with a simple methodology of teaching children's tennis.
SYSTEM-9 teaches you what to teach and when to teach.
We can also teach you how to teach, however we know that there is more than one way to teach and every coach has their own way of understanding how their own students learn.
Andy Dowsett is SYSTEM-9.
Andy has educated over 3000 coaches spanning three decades. As well as authoring books on tennis, Andy has lectured around the world on his mini-tennis systems, educating coaches, and now parents, on how to bring the best out of players and keep them in the game.
Andy has produced two national champions in both Denmark and the UK and trained GB player Olly Beadle who he travelled to the Australian Open with. But with his worldwide system he is no stranger to making everyone he coaches a great competitor in the game of tennis.
As a coach, educator and writer Andy is a trusted and reliable source in the world of tennis, and is one of very few tennis coaches to have gained his PTR Level 5 Master of Tennis Performance in 2017. Alongside this he also holds the LTA master coach accreditation.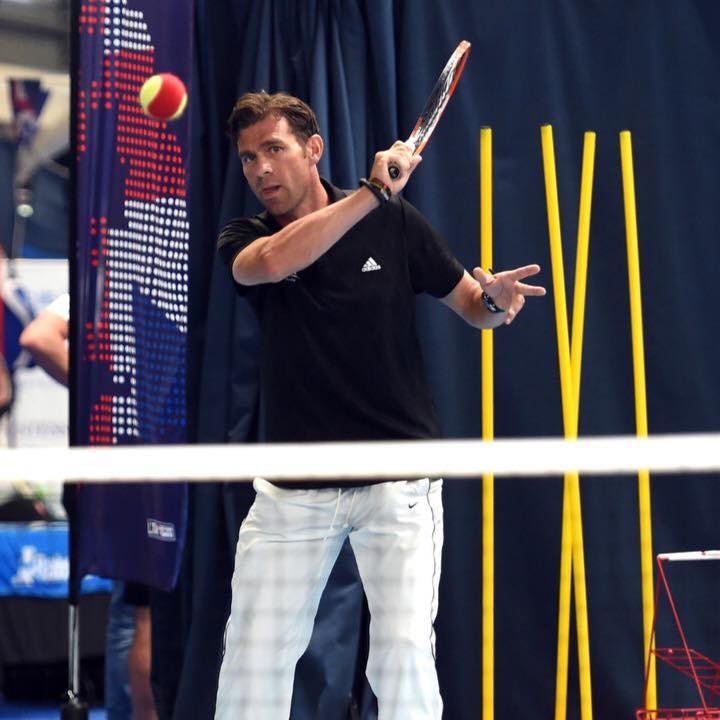 ''Not only is he an amazing coach, educator and writer, Andy is authentic, creative and passionate individual. Andy has been using his passion and creativity at his club in Essex where his juniors have been actively utilising his knowledge and enjoying the game of tennis''
Dr. Michelle Cleere, Elite Performance Expert
# of countries I lived in
# of mins it took me to run 5 miles